Aakansha Mahajan
Thoughts on the first day of a new job
Are you excited for a change? Starting a new job can be interesting, fulfilling and a petrifying experience. A new company means new routines, new co-workers, and a new boss. Change takes us out of our comfort zone, and the older we get, the more we resist it (cannot tell you how much I resisted :P). The emotional pendulum keeps swinging quite rapidly in the first few weeks of any new job.
Three weeks ago, I started my new job. After weeks of getting interviewed by the team, completing a series of tests and reading too much into every single email sign-off, I was pumped to finally be walking through the office door. Then, I wasn't as much pushed as I was horrified.
And my brain was working in a mysterious way, the terror manifested itself into crazy thoughts- thoughts that stuck with me throughout my first week.
The only way I survived them was to remember that everyone has the same experience or may be similar if not same.
No matter how excited you are for a new role, the first few days are crazy. Especially the first day where you will spend most of the time juggling between excitement and nervousness.
So, for anyone, who is starting a new job, here is the list of some of the most common thoughts for most people (based on my recent experience):
1. Yayayaya- I got a new job!
A new job of course brings happiness and you must start it with positive mindset. You should start your day celebrating! After all, this is that new and better job you worked so hard for (or the one you wanted really bad). You conquered the job search and you made it to the first day and so this definitely calls for a celebration.
2. Oh, Lord, what did I forget?
Most people face a moment of panic in the car walking into the front doors. If you forgot your coffee, you can grab a cup in the break time. If you forgot your documents, you can always talk to the HR department for the next day submissions. So, don't fret, it's absolutely normal. Relax!
3. Sorry, your name again, please?
You will be meeting numerous new people, and you are not likely going to remember everyone's name. Rather than stressing out, accept that you will need to ask multiple times before learning everyone's names.
4. Where is that place?
Remember the first few days will be a learning experience. Don't panic about what you don't know. Ask anyone and everyone for help, and don't be so hard on yourself. Everyone started out not knowing where every room is in the building and it is fine. Just like them, you will know it soon.
5. Am I underdressed/overdressed?
Appearances are no doubt important and our looks add a lot to our confidence levels. If you find yourself uncomfortable, you are likely to be under dressed or overdressed. It is fine, try laugh it out and plan to adjust your wardrobe choices the next day. The strategy to transitioning into a new job is to learn where you fit in and will be the most comfortable in.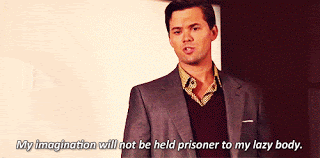 6. Am I doing this right?
It is a known thing that you were hired because you were the most qualified candidate for the job. But that does not mean that you are expected to know the company's rules, policies and procedures immediately. Keep asking questions as quickly as you can. It will take you some time to understand the learn the new things, which is absolutely normal.
7. It's only me who does not know anything, maybe I am an idiot!
It is quite likely that you will run into an obstruction or two on your first day. As you are learning and transitioning, learn to cut yourself some slack too. Find your mentor or a new buddy and ask specific questions.
8. One day is over and this place might not be a good one for me!
First days can be frustrating and lonely, but there is no need to lose heart. The first day at a new job is difficult for most people, but it does get easier. There is no harm in keeping your eye out for another job opportunity but first give this new job a chance. Tomorrow is always a new day. You can always begin again. Good things might be waiting for you.
How did you like this one? Have you been through any similar set of emotions? Is there something different that you experienced?
Do share your thoughts and experiences in the comment section below.